We are growing and we are seeking a candidate for Child Care/Children's Faith Development, Ages Birth-12 years. Traditionally, this has been a rotating volunteer position but as we've found our congregation growing, we are excited to announce that we are now able to hire and develop our children's program! 
This is a paid position. Time commitment is 1.5 hours on Sundays (September-June) and approximately 3 hours of preparation/training per week. The candidate must be willing to train in UU curricula for Children: 
– Tapestry of Faith (free program)   – OWL (Our Whole Life) training, paid for by UUCF.
Potential candidates will be screened through their message and resume first. Candidates will be invited to attend services followed by an open interview with the board and congregation on a set date. Only candidates who attend a service will be invited to the formal interview.
The ideal candidate:
will teach and nurture within the respects of the UU principles, has experience in child development/education, and is/agrees to become certified and educate themselves in OWL/other paths of UU Faith Development.
Email us at: info@uucfnc.org or call: (910) 920-0347 to apply or refer a candidate. Current and non-members of the congregation are welcome to apply!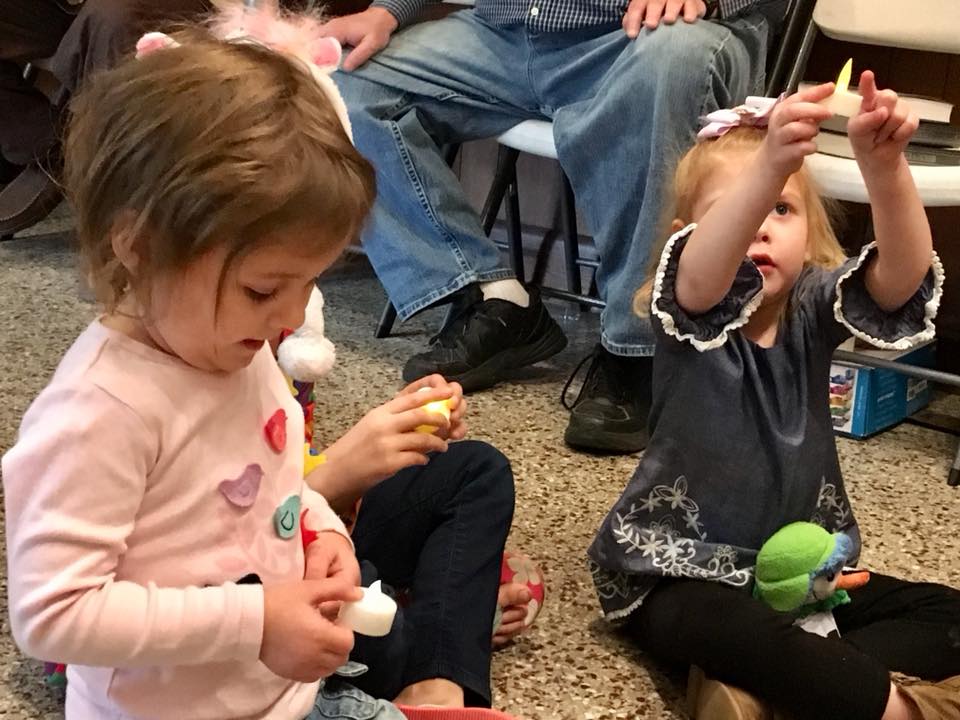 What We Offer through the Lifespan
We provide an opportunity to explore, reflect, and learn in a nurturing spiritual community. Unitarian Universalist religious education programs offer all ages, inspiring:
* Ethical growth – internalizing enduring values like justice, equity, and compassion, and gaining tools to act on them in everyday life.
* Social growth – connecting with peers and people of all ages on a deeper level. Finding acceptance among people who see beyond the superficial.
* Spiritual growth – feeling a connection with the sacred within, among, and beyond us.
We are a growing congregation and speakers at our sunday services come to us from a variety of backgrounds, often members of our own congregation. Teaching can be a very fulfilling way to deepen one's own faith.
While our services welcome all ages, children's religious education programs & childcare are typically offered on Sunday mornings, after the Story for All Ages, except during July & August Summer Song Series.
We invite you to learn more and get connected!